The care you deserve, counseling for adults.
Begin your path of healing from compulsive sexual behavior and betrayal trauma.
About
Changing your Perspective to begin to Thrive
Ms. Baughman graduated from Ottawa University with a Masters of Arts in Professional Counseling and Clinical Counseling. She has a Bachelor's of Arts in Counseling Psychology, Sociology and Human Resource Management from Morningside College. Ms. Baughman has worked from 2007 to 2016 as a Certified Sex Addiction Therapist and trauma counselor at The Meadows, a world-renown inpatient treatment facility, assisting clients to discuss their trauma and addiction (process and substance) issues. The techniques Stacey uses are derived from cutting edge therapy models and evidenced-based integrative models that include Eye Movement Desensitization and Reprocessing (EMDR), Task Model for Sex Addiction, Addiction Model, Pia Mellody's PIT Model for Codependency and trauma resolution, Accelerated Resolution Therapy (ART), Trauma-Informed Therapy, Somatic Experiencing (SEP), Attachment Model, Solution-Focused Therapy, and Family Systems Therapy. These models focus on the enhancement of individual strengths and the removal of old thought and communication patterns that prevent people from achieving what they desire. She has obtained Certification in Sex Addiction through IITAP with training by Dr. Patrick Carnes, Dr. Stefanie Carnes and Dr. Ken Adams. She also has obtained Certification in Partner Trauma Therapy from IITAP with training by Dr. Kevin Skinner, Mari Lee, Dr. Stefanie Carnes and Dr. Sheri Keffer. Stacey has completed Certification for Somatic Experiencing Practitioner (SEP) through the Somatic Experiencing Trauma Institute. She completed the Certificate Program in Traumatic Stress Studies by The Trauma Center at JRI. Stacey has completed BASIC Accelerated Resolution Therapy (ART) training through Rosenzweig Center for Rapid Recovery and the International Society of Accelerated Resolution Therapy. Stacey has completed a Certificate Program in TeleMental Health & Digital Ethics from Zur Institute. While her style is engaging and active, clients will appreciate her training and education that is apparent in her dedication to her work and clients. She has a "down-to-earth personal uniqueness" that is often referred to as part of her success with clients.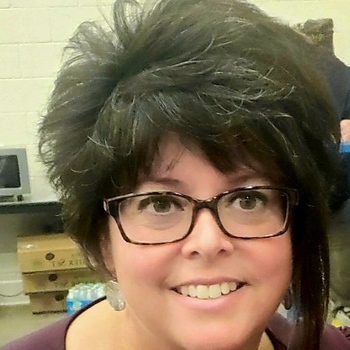 Stacey Baughman
LPC, NCC, CSAT, SEP, CPTT
Services
Anxiety
Depression
Trauma
Sex Addiction
Betrayal Trauma
Addiction
Codependency
Compulsive Behavior
Infidelity
PTSD
Approaches
Sex Addiction Task Model
Partner Betrayal Trauma
Trauma Focused
Eye Movement Desensitization & Reprocessing Therapy (EMDR)
Somatic Experiencing
Accelerated Resolution Therapy (ART)
Cognitive Behavioral Therapy (CBT)
Post Induction Thearpy (PIT)
Insurance Accepted
Aetna
BlueCross BlueShield of Arizona
TriCare
Fees
Initial Session (1 hour): $180
Individual Session (1 hour): $150
No Show/Late Cancellation : $85
Assessments: $30 - $80
Additional paperwork (10 minutes) : $25 - $50
Treatment Coordination Calls (10 min): $25 - $50
Disclosure (2 hrs, not covered by ins): $350
LAC Clinical Supervision: $135
Location
Office Hours: M&F 8am-11am, T-TH 8am-3pm
Perspective Counseling & Consulting Office
18789 N Reems Rd suite 260
Surprise, AZ 85374-8648
Get Directions